ViceKillX – Full time indie artist in a torrid love affair with everything not quite human. Superhero fangirl, robot aficionado, monsterlover extraordinaire, certified blasphemer and enemy of the Church. Mom to a pit of snakes and tarantulas, with the wallet full of baby pictures to prove it.
Specializing in monsters, snarly faces, teeth, and skulls. Also known for species accuracy (even the uncommon ones!)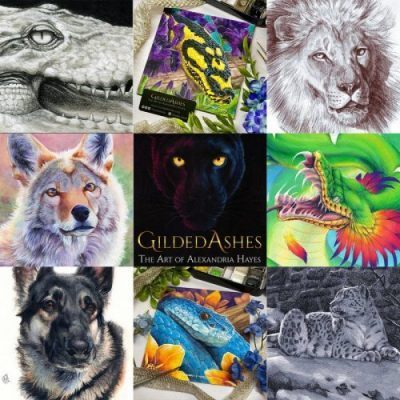 GildedAshes – Independent animal and fantasy artist working exclusively in traditional media, especially watercolor. Wildlife, pet portraits, and fantastical beasts in watercolor, colored pencil, graphite, and more. Any and all species!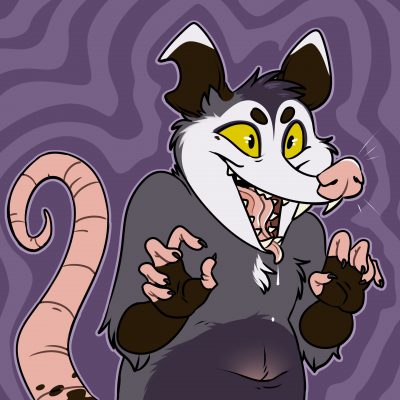 Howdy! I'm Moss, an opossum working in commercial animation out of Roanoke, VA. While I've had to be pretty versatile with my work, my true love is cartoons, especially adult animation. Some of my favorite shows are Superjail, Naruto Shippuden, Chowder, King of the Hill, Smiling Friends, and The Amazing World of Gumball. Drawing anthropomorphic animals is my bread and butter, and I'm so excited to see all you critters at Fursonacon this year! Artists that push the limits on style, fun, and realism. Check out their sites for more information.
Join the Guests of Honor for a Weekend of Creativity