GildedAshes formerly known as SpartaDog 
I'm Alex, better known to most in the community as GildedAshes. I'm a 26-year-old, born-and-raised New Jersey transplant. I've been in the fandom for about fifteen years, and drawing professionally for ten. I specialize in monsters, snarly faces, and ungulates. I'm also known for species accuracy, even the uncommon ones! Outside of art, my life revolves around snakes. Ask me about my children.
Mother of Serpents | Lover of Monsters | Uncomfortably Beautiful
Website
Twitter
Instagram
Facebook
Deviant Art
Fur Affinity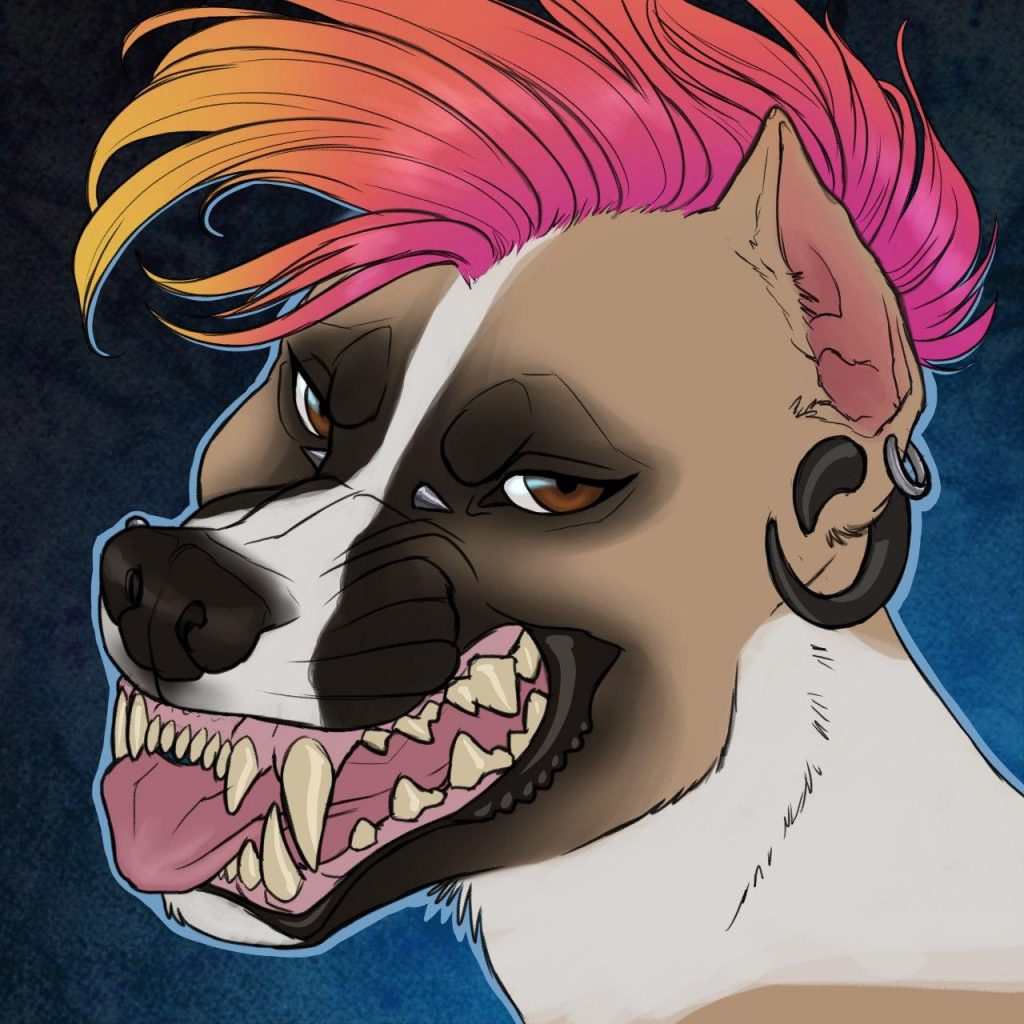 Moss 'Possum
Howdy! I'm Moss 'Possum! I'm a 22 year old self-taught artist living in Western VA. I've been drawing for about three years now, and I'm a recent college graduate. I graduated cum laude in anthropology with a minor in history. I like parties, meeting new people, and spending time with my dog, Mako.
Twitter
Fur Affinity
Instagram
Portfolio
Email
Telegram (Preferred Contact)