Pinkietoons 
April "Pinkie" Davis / Pinkietoons is a possibly rabid, feral creature recognized for her success in fooling the humans at Nickelodeon Animation Studios that she is one of them. Her work can be seen in Season 12 of SpongeBob Squarepants and the upcoming SpongeBob spinoff Kamp Koral, and right here at Fursonacon. If you see her at this convention, lure her into a trap with broadway cast recordings and vegan cheese. Keep her away from the attendees until animal control arrives.
Update July 9th:  We are sad to inform you that our Guest Of Honor, Pinkietoons will not be in attendance this year because she was offered a job with Nickelodeon in California, beginning the week of the con. We will still be displaying her artwork and auctioning off some of her original SpongeBob and furry prints for charity on her behalf. We wish her all the best and hope to see her soon again.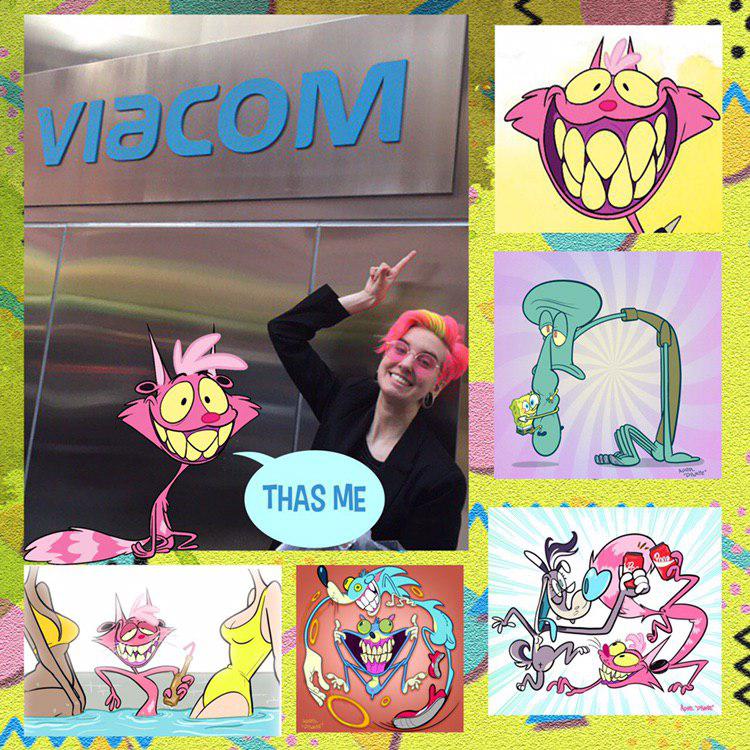 Crazdude
Carrie "Crazdude" Lindstrom (known to many as "Craz" — which was meant to be pronounced "Crazy" — but often goes by "Crazz" or "Craze") is a self-taught artist who specializes in animal illustrations but is always up for a challenge. Her nickname Crazdude has been with her for over 20 years (from LiveJournal through DeviantArt and beyond) as she networked, inspired others, and improved her artistic skills.
She is self-taught in numerous mediums: Photoshop painting, pixel art, and collage; colored pencil illustration; watercolor painting; and Prismacolor Marker illustration. Her experience in the packaging industry came in handy for boosting her skills with Adobe Illustrator for vector-based illustrations, product labeling, book layout, and logo design.
Her love of experimenting with different mediums and inclination toward bright colors make her gallery diverse with textures and colors. As she's grown as an artist and business owner, she has also dedicated time to teaching classes, hosting panels, and writing advice blogs as a way to chronicle her experiences while giving back to the community that has allowed her to define her career path and express her creativity.